Imagine being able to indulge yourself in the sexiest most erotic and arousing way possible with an erotic nuru massage in Bangkok.
DOKI DOKI is your premier destination for an exquisite and unforgettable erotic massage experience in the heart of Bangkok. Our skilled and sensual masseuses are here to provide you with a tantalizing journey of pleasure and relaxation, where your desires and fantasies come to life.
We understand the importance of providing a discreet and professional environment for our esteemed clients. As you step into our luxurious and tranquil space, you'll be enveloped in an atmosphere of sensuality and serenity, where every detail has been meticulously crafted to enhance your enjoyment.
Our highly trained masseuses possess a deep understanding of the art of erotic massage and are dedicated to ensuring your complete satisfaction. They combine their expertise with a genuine passion for indulging your senses, using their hands, bodies, and enticing techniques to awaken your deepest desires.
Whether you seek a soothing and sensual body-to-body massage, a captivating tantric journey, or an invigorating nuru massage, we're sure you will not be disappointed. Our masseuses will create an intimate connection with you, guiding you through a unique experience that will leave you feeling revitalized and fulfilled
Authentic Japanese
Nuru Massage
Authentic Japanese
Nuru Massage
Authentic Japanese
Nuru Massage 2 Girls
Authentic Japanese
Nuru Massage 2 Girls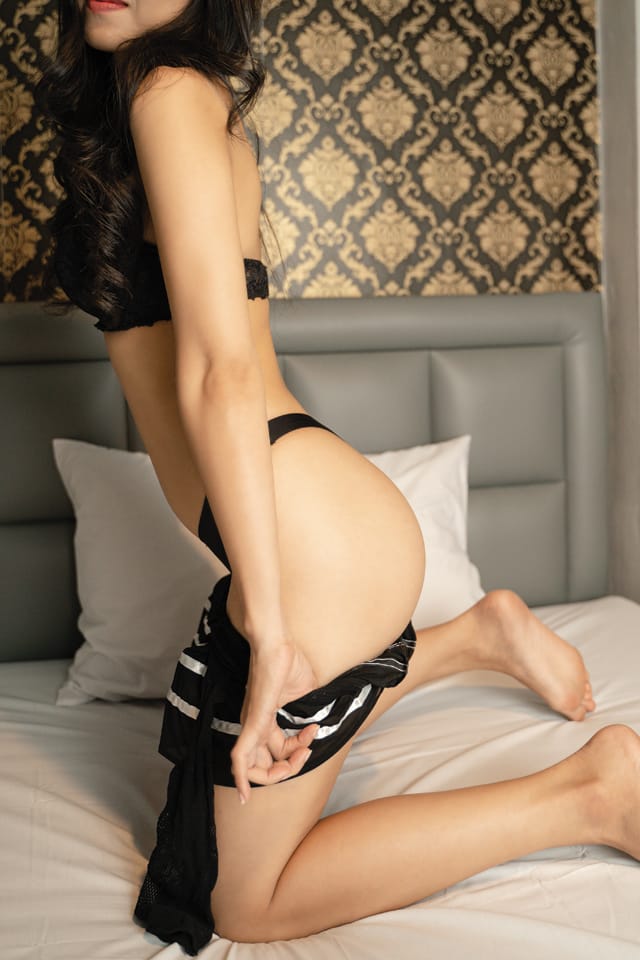 What is a Nuru Massage?
Nuru massage is a sensual and intimate massage technique that originated in Japan and is now available in Bangkok. The massage involves the use of a special gel made from seaweed, called Nuru gel, which has a slippery texture and is used to glide smoothly over the skin. At our luxurious spa in Bangkok, our skilled masseuses use this special gel and their body to body technique to provide the ultimate relaxation experience.
During the massage, the masseuse will use her entire body to massage the client's body, using long strokes, kneading, and pressure to relieve tension and provide deep relaxation. The Nuru gel acts as a lubricant, making it easier for the masseuse to use her body to massage the client's body.
Our Nuru massage in Bangkok is a unique and intimate experience that provides both physical and mental benefits. The massage helps to increase blood circulation, reduce stress and tension, and promote overall well-being. It is also an excellent way to enhance intimacy and explore new levels of pleasure with your masseuse.
At our spa in Bangkok, we offer a private and luxurious environment for you to indulge in this unique and intimate massage experience. Our skilled masseuses are trained in the art of Nuru massage and use their body to body technique to provide a truly unforgettable experience.
Indulge in the ultimate escape from the stresses of daily life and embark on a journey of erotic discovery at DOKI DOKI. Our convenient location in Sukhumvit, Bangkok allows easy access for both locals and travelers seeking an unparalleled experience. Immerse yourself in the world of sensual bliss and unlock the true potential of your desires.
Take a peek at our skilled nuru girls
Book your appointment now and discover the ultimate pleasure with our Nuru massage in Bangkok.
I require discretion
We prioritize your privacy and discretion. Our establishment adheres to strict confidentiality guidelines, ensuring that your personal information and encounters remain strictly confidential. We value your trust and are committed to providing you with an environment where you can fully relax and enjoy the pleasures that our erotic massage sessions offer.
Can I take more than one of your girls at a time?
Yes, certainly. In your booking please specify in the message that you would like to meet two girls.
Can I book a certain girl in advance and/or do you offer outcall to my hotel in Bangkok?
Feel free to contact us if you would like to book a certain girl in advance. Unfortunately we do not offer outcall to hotels or condominiums.
Can you send me photos of the girl's face?
To protect our girls privacy we will not send or make photos with their faces visible on our website. We do have some photos available in our shop. You're welcome visit us and take a look.
What about health issues?
Rest assured that all our girls are tested monthly and bi-monthly for any health issues.
Do you discriminate by color or ethnicity?
All gentlemen are welcome to visit us. Doki Doki and our girls do not discriminate based on ethnicity or the color of your skin.